This past weekend, I had the pleasure, truly, of preparing A Birthday Surprise Seafood Dinner ... For Two! Prepared in the client's own home, though I had hours to set it up, I found myself scrambling feverishly to be out of there, before they returned home! What a rush! I was exhausted, but my heart smiled the entire time. Didn't know I could move that fast!
Well, here it is, and please, you gotta picture this, at your house, your kitchen, your wares, your dining table, just the two of you!
A Surprise Intimate Seafood Dinner ... For Two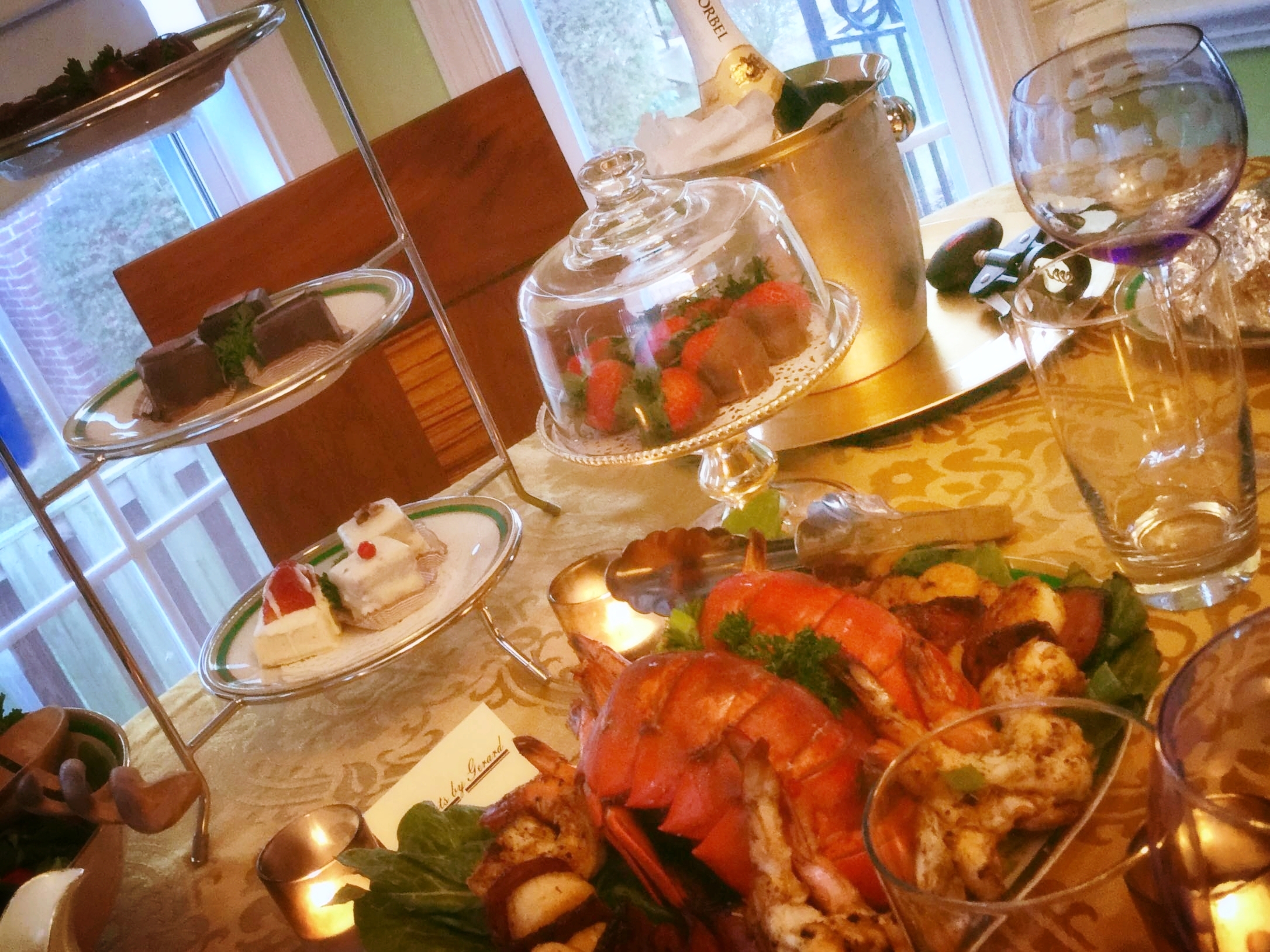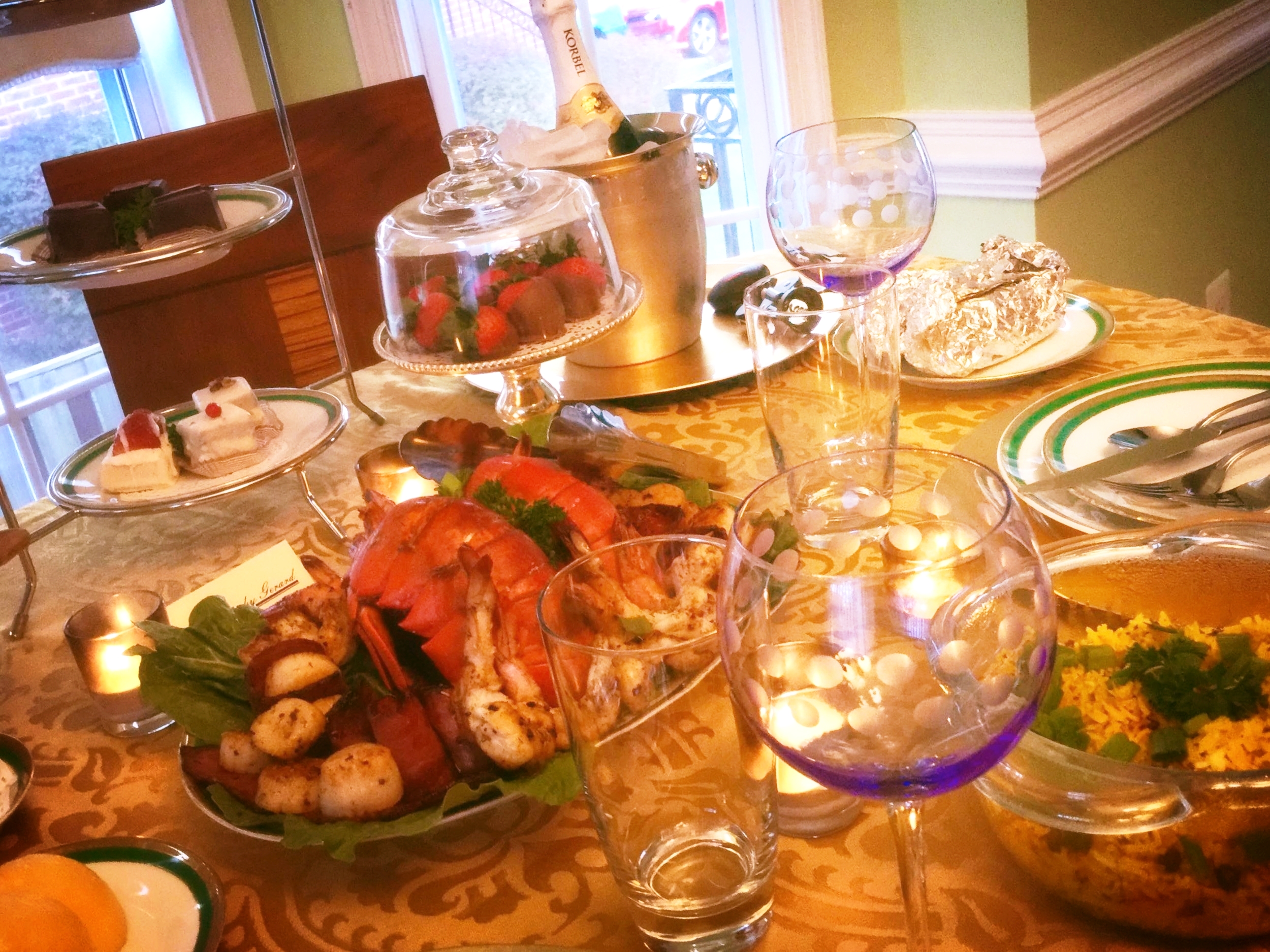 A beautiful, intimate, unforgettable 5 star restaurant experience ... in your own home!
ON THE MENU: Lobster Tails, Jumbo Shrimp, Bacon-Wrapped Scallops (in this case, turkey bacon), Saffron-Laced Basmati Rice spiced with Seaweed, Caper Berries, Garlic and Rosemary, Roasted Vegetables of Brussel Sprouts, Broccoli, Carrots, Onions, Garlic, including Butter Roasted Corn-On-The-Cob, Fresh Green Salad with my home-made Lemon Vinaigrette Dressing, scratch-made Cornbread with Red & Green Bell Peppers & Sweet Kernel Corn, Grannies' fresh-made Green Iced Tea made with Honey and Lemon and, because her husband loves chocolate, too, all was complete with Chocolate-Dipped Strawberries, Chocolate Coated Candies filled with Sweet Cherries, Caramel or Peanut Butter, Personal Tasting Cakes from Desserts By Gerards and Grannie's Vanilla Frozen Yogurt, she made fresh with Greek Yogurt, Honey, a little Vanilla and left in the fridge for ... later desserts!
All that and yup, I'll come to you! A beautiful, intimate, unforgettable 5 star restaurant experience ... in your home!
So, what occasion comes to mind for you? What's on your ideal menu? Perhaps a surprise for your parents' anniversary, your mother's birthday, your father's game day, a lover's getaway, your mate's love day, son/daughter's time for just me & you or a best friend's Thank You!
Yup! It's What I Do! No ... Thank YOU!
A personal dining experience they "will never forget!"
#ThingsThatMakeYouGoOom
Mariby Corpening's
Intimate Seafood Dinner For Two
Yup, I come to you!
Descriptions, Recipes & Images by Mariby CorpeningTM